Exclusive Group Training
Like having fun while you transform your life?
This is an exclusive group training that caters towards Transformation. This includes, weight-loss, decreasing body fat, increasing lean muscle, toning, strength, cardio endurance, core stability, agility and mobility etc. Each workout routine is designed with unique elements, consisting of 3-4 of the concepts below.
In other words, challenging fun and exciting workouts with non-stop creative varieties of endless routines to keep you guessing, creating an amazing experience within a strong community atmosphere. Ultimately leading to a much better transformation outcome, fulfilling the result base culture of the Transformation Squad.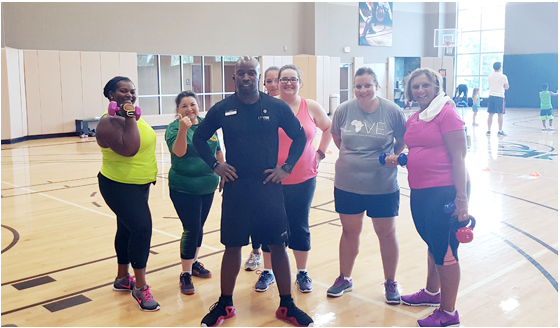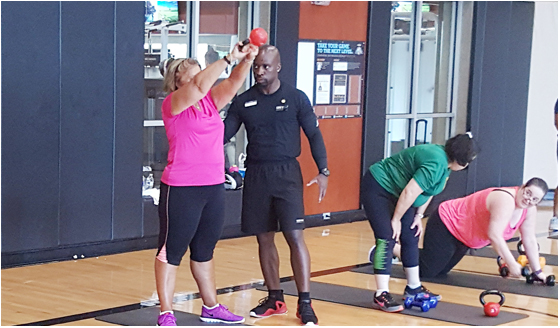 1-on-1 Private Training Program
Totally personalized. Incredibly effective. Seriousness requires focus and attention, what's your situation?
Based on our experience using the Core 3 Training method, your personalized training program will be built with science and delivered with passion. Weight loss, performance enhancement or just living better can all be achieved in our partner or one-on-one training programs. Our Life Time University-trained and certified fitness professionals have the solution. It could be the best investment of your life.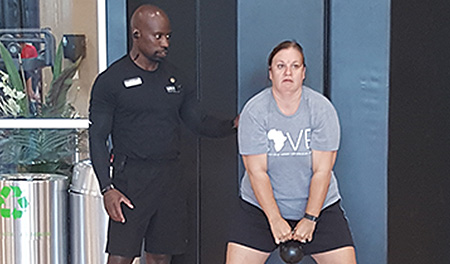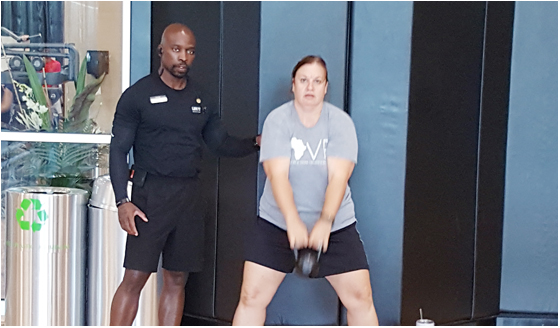 Private training focus that can lead to your ultimate transformation, why not you?
Private training focus that can lead to your ultimate transformation, why not you? Note:1-on-1 training with Olo Onuma is very limited. However, Olo can assign you with one his Lifetime's Training Team partners who is just as qualified and experienced.
Feel free to sample the 1-on-1 Private Training experience using your Lifetime LT Buck$ or contact Olo directly for a Sample pass etc. Training Section:
Functional Training Area.
Community FREE Boot Camp
This is a Community FREE Boot Camp for All Fitness Level. A Health & Fitness outreach for every and anyone to come out and enjoy. Exciting & fun Boot Camp with nice blazing music to keep u pumped and entertained while becoming more fit.
The foundation of this All Fitness Level Boot Camp is based on a Total Body combination training, so as to better cover your cardiovascular, strength and flexibility increasing your chances to effectively and efficiently achieve better RESULTS… leaving no muscle behind or untoned! Bottom-line, this will be an exceptional productive experience. Spread the word… for everyone is invited!
Why the Community FREE Boot Camp?
Giving back to the Community through this platform while creating an environment for some to get started on the right path to better Health & Fitness.
More brand awareness for the Team of Fitness Professionals behind this Health & Fitness outreach.
Providing an amazing Boot Camp experience that can lead into other things that matters.
Check out the video below view the insight of the experience. Join us live for your own "EXPERIENCE". This Community FREE Boot Camp has been a success so far and gets better!
Why the warm up?
Decrease your chances of getting injured
Increase your chances of burning fat by 50%
Your body system gets 3 times the benefits of the workout etc
Lastly, a Metabolic Assessment Test may be needed before starting of the Exclusive Training program, depending on the situation.
For questions or more information contact Olo Onuma directly.
Exclusive Group Training: Times & Days
Transformation Training Times and Days:
*Monday, *Monday, Wednesday and Friday @ 9am.
*Monday and Wednesday @ 6pm.
Advance Transformation Training Times and Days:
*Monday, Wednesday and Friday
@ 6am and 8am
*Monday and Wednesday @ 7pm.
*Saturday @ 10am.
**Days and Times are subject to change as necessary
Get Started Today With Our
FREE Jumpstart Package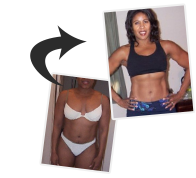 1 Free Class
Accountability
Progress tracking
Free Consultation
Small group training
Goal assessment